Hi Friends! Welcome! Thank you so much for joining me here on my new blog that I'm calling, "The Colorcast"!
Whether you've been following my art for a while, or you just discovered me, THANK YOU! I hope my art brings joy and the love of Christ into your life. :)
It's been on my mind for a while to create a blog. I wanted to share with you all a little bit more into my art than just the finished image you see online. There's a lot of thought and feeling that goes into each image, sketches that go unused, different inspirations, maybe ideas that go down another path. Different threads that come together to make a beautiful work of art! (At least that's the hope, haha)
I'm excited to share with you news on my latest books, behind the scenes concept art, my chalk murals (Did you know that I also draw chalk murals?), reflections on faith as a Catholic creative, and the occasional freebie! Yay!
So if that sounds like something you'd like to see, then stay tuned my friend!
As a little thank you for visiting my blog, I created a free printable bookmark just for you! (Be sure to cut out the little hole on the top and add a nice ribbon!) Just click on the button below and the file will pop up in new tab. Right click the image to save and print.
May it be a little reminder to keep our Eucharistic Lord in your heart. Print as many as you'd like and feel free to share them with family, friends, the kiddos, your neighbor, the mailman, anyone and everyone!
Welcome to The Colorcast!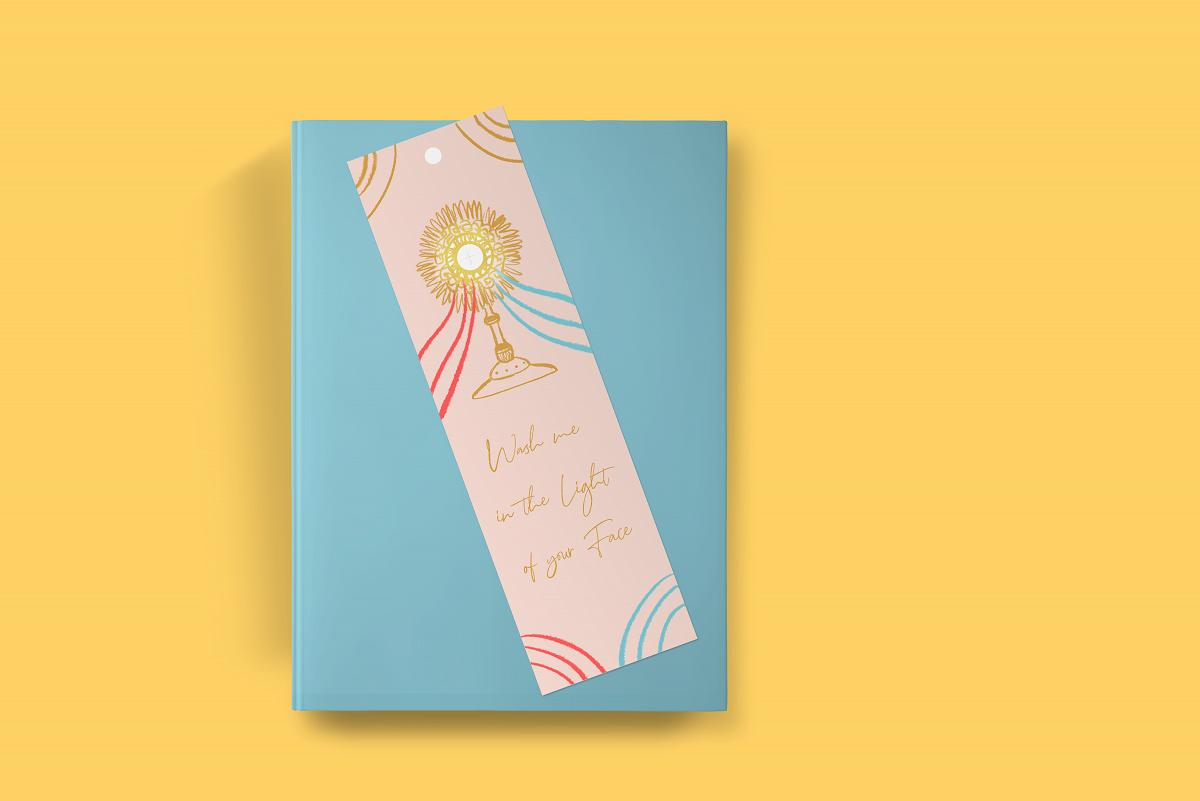 Mockup from https://www.photoshopsupply.com