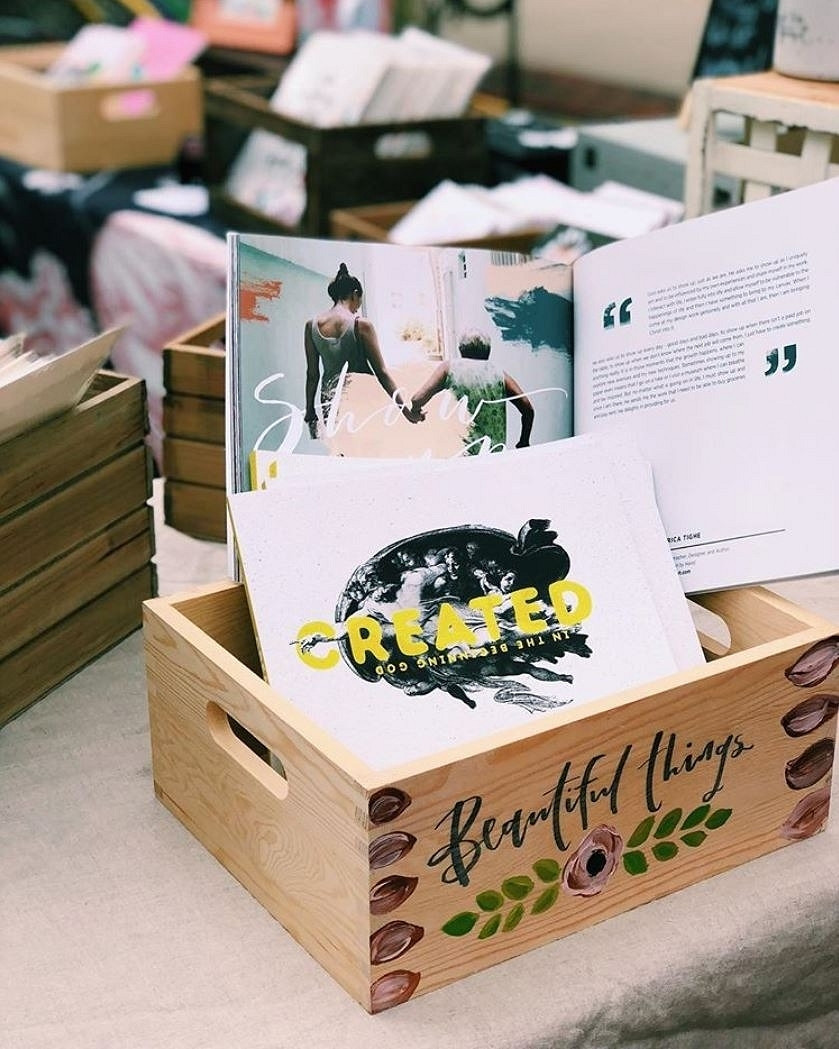 Created: Bridging the Gap Between your Art and your Creator
This beautifully illustrated book features the works of various Catholic artists, filmmakers, creators and writers sharing their thoughts on the phrase, "In the beginning God created." in reference to the first 5 words of the Bible.
Amy Rodriguez was one of the artists who contributed to this book, providing the original art below.